What Richard Dreyfuss Doesn't Seem to Understand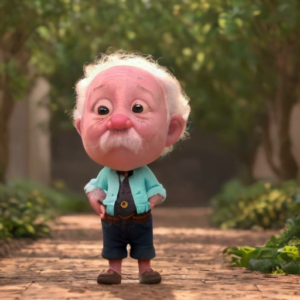 It's no secret that Hollywood has a long history of systematically excluding Black, Latino, Asian, and female voices from the big screen. From the earliest days of the industry, minority groups were marginalized and underrepresented on both sides of the camera, from actors to writers and directors. From the lack of opportunities for people of color to the white-washing of characters of color, Hollywood has a long and sordid history of failing to include diverse voices in its storytelling. At the same time, Hollywood has seen a dramatic shift in recent years, thanks in no small part to the #OscarsSoWhite movement. The Academy of Motion Picture Arts and Sciences has taken steps to increase inclusion and representation among Oscar nominees, and earlier this year, they announced new rules that require films to meet certain criteria in terms of representation in order to be eligible for the Best Picture award. It's no wonder then that Richard Dreyfuss, who won an Oscar in 1978, took issue with the new rules in a recent television interview, calling them "patronizing" and going so far as to say they made him "Wanna vomit".  How enlightening. But his comments ignore the fact that representation and inclusion in Hollywood are still far from where they should be, and that these measures are an important and necessary step towards achieving true equality in the industry.
Hollywood's Long Affair with Racism and Sexism and that Doesn't Make Richard Dreyfuss Wanna Vomit?
Take for example the fact that this year's Oscars saw a historic win for Michelle Yeoh for Best Actress for "Everything Everywhere All at Once," but no Black actors were nominated for any of the acting categories. This is unacceptable and is a clear indication that more needs to be done to ensure that marginalized voices are included in Hollywood. The fact is that the film industry has long been dominated by white men, and progress towards true diversity and inclusion has been slow and painstakingly incremental. The Oscars' new rules are a step in the right direction, and it's unfortunate that Dreyfuss chooses to ignore the systemic exclusion of diverse voices in Hollywood. It's time to recognize that something is inherently wrong with the lack of representation in the industry, and that the only way to truly address this issue is to take concrete steps towards inclusion. This includes supporting filmmakers and actors from diverse backgrounds, and providing them with the resources and opportunities they need to tell their stories. It's time for Hollywood to embrace diversity and inclusion, and for Richard Dreyfuss and other critics of the Academy's new rules to recognize that these measures are necessary in order to effect real change. We must all take responsibility for ensuring that all voices are heard and that everyone is included in our stories.
– Brego
This is such a teachable moment. Let's see what The Professor has to say about Richard Dreyfuss and his meltdown.
In case Richard's argumentment has any life left in it, let's get Rolin Martin to end it.
Are Julia Louis Dreyfus and Richard Dreyfuss related?
What has happened to Richard Dreyfuss?
Why does Richard Dreyfuss keep Oscar in refrigerator?
What did Richard Dreyfuss say?